For the series "JackAsk", see JackAsk (series).
JackAsk



Channel

Jacksfilms

Series

Previous

None

Next

Guest stars

None

Published on

January 8th, 2014

Length

1:30
JackAsk is the first video in the Q&A series of the same name on the Jacksfilms channel. It was posted at the start of 2014. It is different from the others, as all of the questions were "Are you gay?".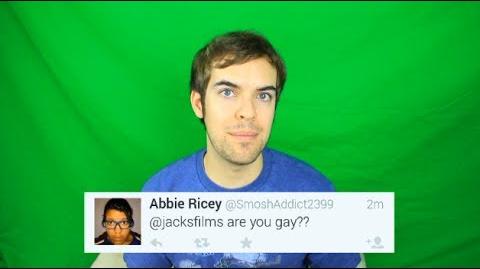 Ad blocker interference detected!
Wikia is a free-to-use site that makes money from advertising. We have a modified experience for viewers using ad blockers

Wikia is not accessible if you've made further modifications. Remove the custom ad blocker rule(s) and the page will load as expected.