JACKASK #12

Channel

Jacksfilms

Series

Previous

Next

Guest stars

Shane Dawson (clips from other videos)
2toesup (on a picture, and in an clip from Dating Tips)

Published on

April 2nd, 2014

Length

5:53
JACKASK #12 is the twelfth episode of JackAsk.
In this video Jack announced that his next parody will be a Game of Thrones parody. However, it was changed to the Kermit Sings video. In the comments, Jack explained, that it was because he was "so damn excited".
Jack said, that when he'll hit 5 million subscribers, he will do a whole video nude. In JACKASK #10 he also said that he will shave his sideburns when he reaches that milestone.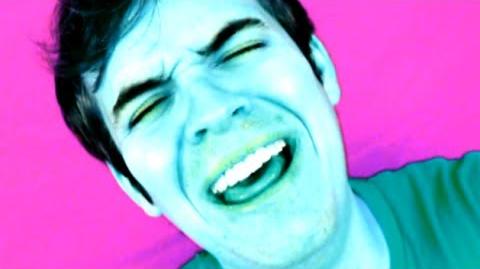 Ad blocker interference detected!
Wikia is a free-to-use site that makes money from advertising. We have a modified experience for viewers using ad blockers

Wikia is not accessible if you've made further modifications. Remove the custom ad blocker rule(s) and the page will load as expected.