Every TOP 10 video ever

Channel

jacksfilms

Series

Previous

Next

TBA

Guest starts

None

Published on

May 9th, 2016
Every TOP 10 video ever is a PMS episode making fun YouTubers that make list-based videos (like Matthew Santoro and WatchMojo). This wasn't the first time Jack has parodied Top 10 lists.
The video was made soon after it was revealed that Matthew Santoro's lists were plagiarised. Though Jack never directly said that the video was about Matthew, it was pretty obvious.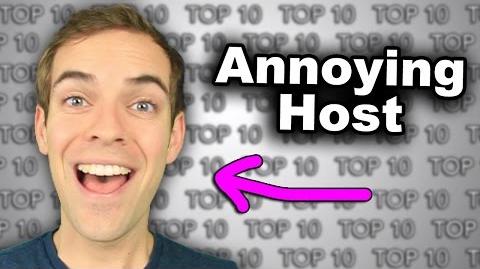 Ad blocker interference detected!
Wikia is a free-to-use site that makes money from advertising. We have a modified experience for viewers using ad blockers

Wikia is not accessible if you've made further modifications. Remove the custom ad blocker rule(s) and the page will load as expected.